Nearer to the Heart's Desire. New York. Grove/Atlantic Press, 1992.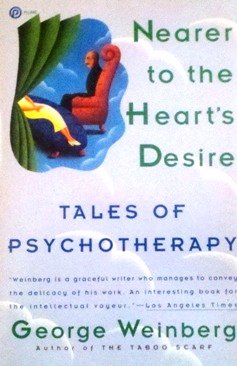 "Another warm and humane collection of narratives, eight in all, derived from psychoanalyst Weinberg's Manhattan practice."
- Kirkus Reviews
"Like a compassionate detective, Weinberg approaches his patients with dedication and sympathy…vivid, enlightening, and sure to charm anyone curious about our fragile human vessels and those who try to keep them afloat."
- Kirkus Reviews.
"The kind of psychotherapist one might like to have – engaging, animated, mindful of the part of his own personality plays in any exchange, sensitive and thoughtful – and in these eight stories he attempts to show how he does what he does, and what can come of it."
- The Los Angeles Times.