The Taboo Scarf. New York: St. Martin's Press, 1990.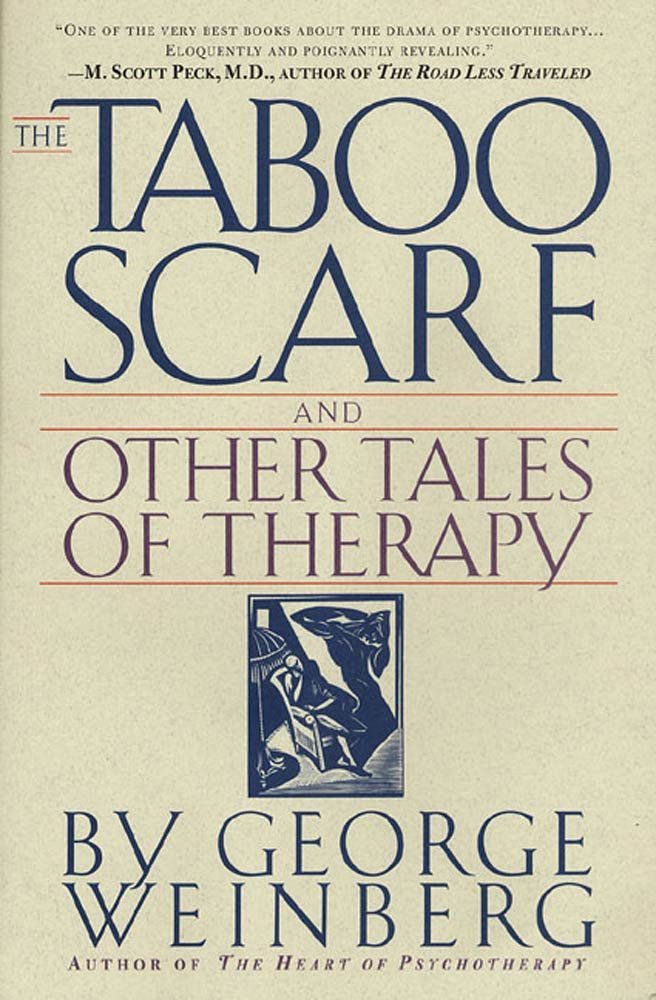 Every decade, a rare work of nonfiction comes along that offers readers an intimate and compelling glimpse of the deep secrets of behind the wondrous human psyche. George Weinberg's The Taboo Scarf and Other Tales of Therapy is such a book, a stunning literary tour de force by the nationally prominent psychotherapist that elaborates on the frailties and fears that define the human condition.
"Reminiscent of classical murder mysteries…The complex investigations of a master sleuth searching for the demon within, the repressed evil, the killer of the psyche."
- The New York Times.
"Weinberg is a hard writer not to like…His grip on character and keenness in spelling out the stages an analysis bind the reader to the page."
- Kirkus Reviews
"Reveals as much about the workings of the therapist's mind as any of his clients'…By turns engaging, uplifting and refreshing."
- The Boston Globe.
"What a rare treasure this book is…We become the therapist and the patients. We feel and react; we identify and reflect. In the process, we learn a great deal about ourselves, our neighbors, and our world."
- Brian L. Weiss, M.D., Author of Many Lives, Many Masters.